MEMBER
Teva Pharma Belgium S.A.
Membres effectifs
Laarstraat 16
2610 Wilrijk
VAT : BE0451951110
Activities
Company Profile
Focused on your needs
Our main priority in Belgium as from April 1st 2019 concerning generics & OTC products is the sales & marketing via a trusted third party
A simple, unified Teva offers adaptive and accessible solutions for patients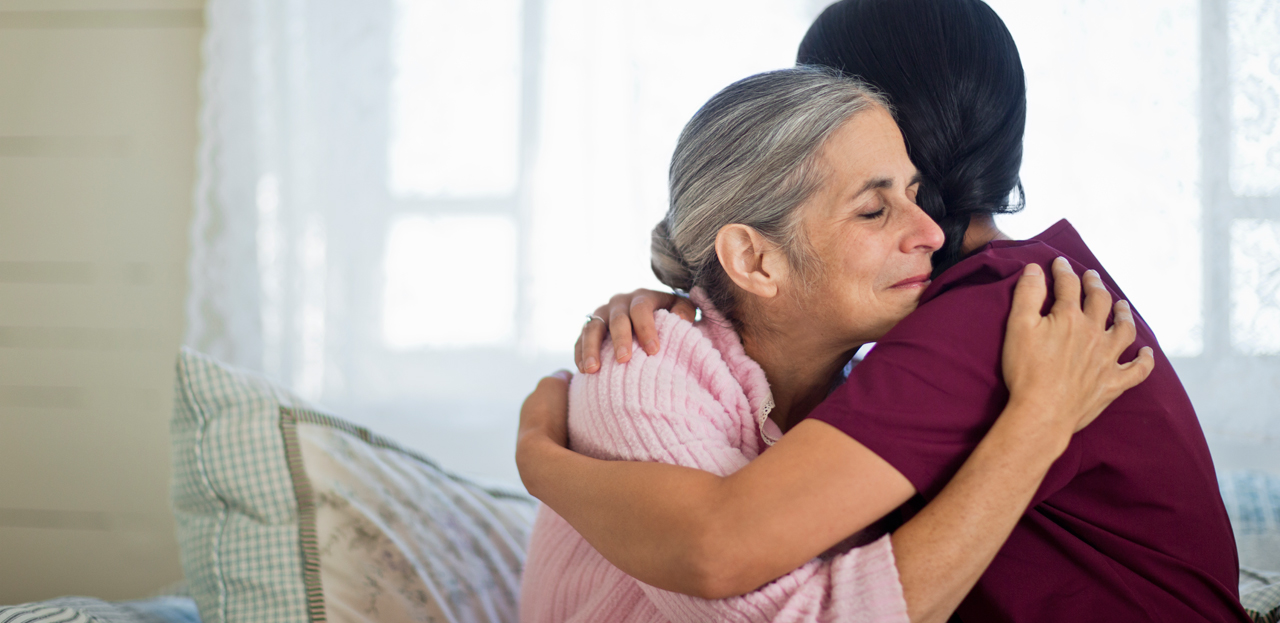 Our mission is to be a global leader in generics and biopharmaceuticals, improving the lives of patients across the globe. For more than a century healthcare providers, patients, and caregivers have been using Teva's medicines.
Teva saves patients and healthcare systems billions of dollars every year by offering accessible generic alternatives to branded treatments.1 Today, one of every nine generic prescriptions in the US2, one of every six generic prescription packs supplied to the UK3 and one of every eight prescriptions in Germany4 is a Teva product.
We strive to develop innovative specialty treatments. In the past few years we have launched treatments addressing needs in migraine and movement disorders.
Together with our extensive product offering, it is the scope of our work that makes Teva a global leader. We deliver more than 3,500 different products to patients in more than 60 countries.5 Our portfolio is among the largest of any pharmaceutical company in the world. Every day almost 200 million people around the globe take a Teva medicine6 and more than 1 million prescriptions in the US are filled with a Teva product daily.2
In order to reach our patients in Los Angeles or Lima, Montevideo or Moscow, Teva's global supply chain is among the largest and most complex of any pharmaceutical company. Our network of 43,000 employees and 70 global manufacturing sites works around the clock.5 Every hour there is a plane in the air, a ship on the seas or a truck on the road delivering Teva medicines to pharmacies and hospitals. Our ambition is that our patients get the right medicine where and when they need it.
Our leadership has been shaped by our people and culture, which has remained true to our humble beginnings. Since Teva's establishment in 1901 in Jerusalem, our leadership has been marked by tenacity, entrepreneurial spirit, and an aspiration to improve people's lives. We are excited to continue helping improve the health of generations of Teva patients for years to come.
---
Mission
Our Core Values
What we do every day matters
We're applying passion and commitment to improve health. Our culture is about not only what we do, but how we do it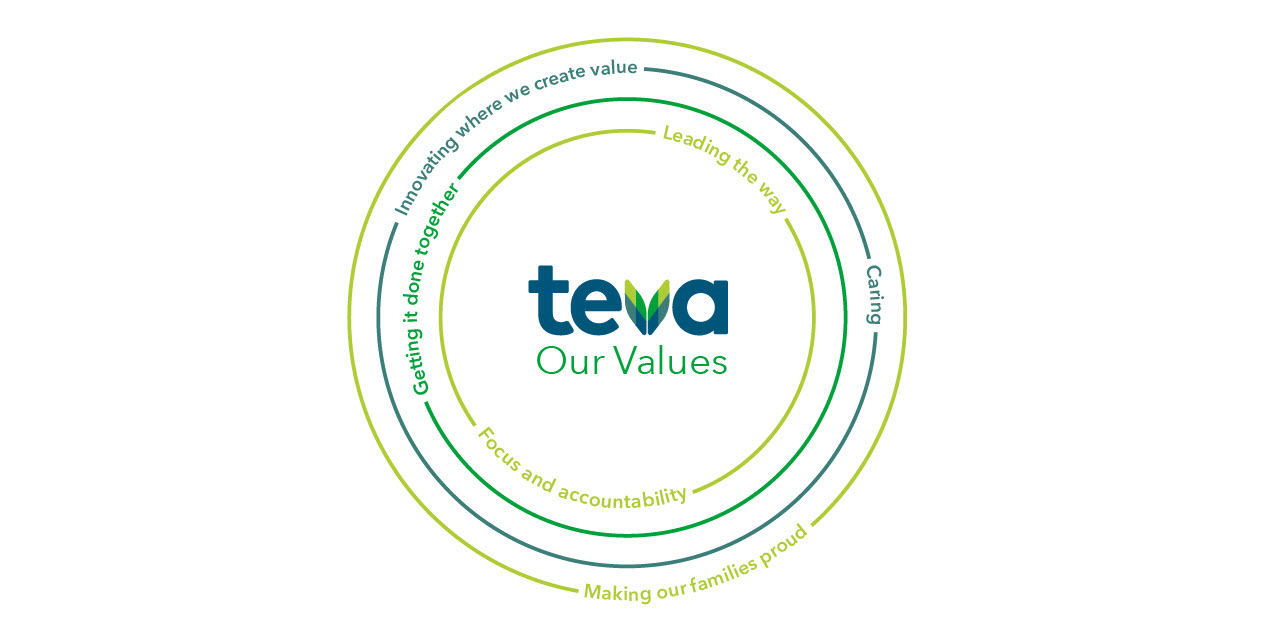 Our values express what we believe in, they represent the best in us, and they guide us in all we do. Our mission and values were uncovered by our people. They evolved from stories that demonstrate our special spirit and culture, and they represent those qualities that make us unique.
Teva's mission is to be a global leader in generics and biopharmaceuticals, improving the lives of patients.
It gives meaning to everything we do and it is the reason we come to work each morning. It is about us, the people of Teva, applying our dedication, capabilities, and skills, as well as our passion and human touch, to make better days and better health for millions of people worldwide. Our mission and values guide us to ensure that you - our patients, our customers, our colleagues, and our communities - are at the heart of every decision we make.

Leading the way
We aspire to be an industry leader and a mark of excellence in a constantly changing environment. We are passionate about being first to market and realizing opportunities. We believe that leadership happens with and through people.

Focus and Accountability
We are focused in everything we do. We define clear objectives and concentrate our efforts, attention and energy to deliver. We do what we say and we hold ourselves accountable for our actions and results.

Getting it done together
We all work for one company, Teva. By working together more effectively, in close collaboration and alignment, we tap into our full potential and drive our success.

Innovating Where We Create Value
We innovate to create value for patients, our partners in the healthcare system and our stakeholders. We constantly look for original and better ways to excel, creating solutions for current and future unmet needs.

Caring
We care. We care about the wellbeing of patients, care-givers and the communities we touch. We care about our colleagues; creating a respectful, diverse and inclusive working environment.

Making our families proud
Teva improves health and contributes to people's wellbeing each and every day. We do so by acting with integrity and maintaining the highest standards of quality, ethics and compliance.
Become a member
The organization consists of active members and associate members.
Can become active members:
all manufacturers of pharmaceutical products, aswell as importers and concessionaires of pharmaceutical products. Also any company that commercialize health products can become an active member.
Can become associate members:
distributors and wholesalers of pharmaceutical products, media publishers and production companies for professional health care and more generally any company that can offer services to the pharmaceutical industry.
---
Download the corresponding pdf file and sent is completed to secretary@cibh.be